"Not all of us can do great things but we can do small things with great love." – Mother Teresa
Twelve classes have walked through the doors at Mother Teresa Middle School (MTMS) and Harmony McMillan has taught nine of them! She has seen students begin their MTMS journey in Grade 6, begin post-secondary, and chart their career paths. Now McMillan will embark on a new journey of her own. In the fall, she will travel to India with her family. She will visit villages, schools, and churches, looking to connect, encourage and help others.
MTMS Moments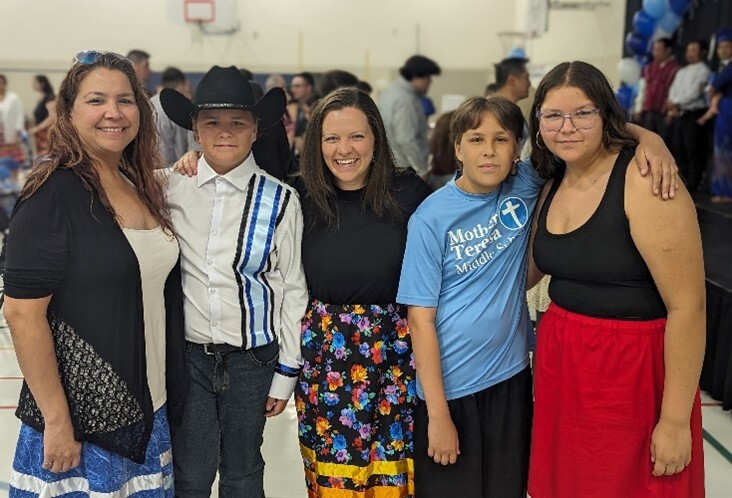 McMillan has cherished the opportunity to be the Grade 6 teacher at MTMS for the past nine years. "Having the chance to develop that relationship with students and families from their very first day to see them go on to post-secondary and employment has been very rewarding. To witness the ups and downs throughout their journey and see them find their way and become resilient individuals has been so inspiring to me," McMillan reflects.
McMillan has many fond memories throughout her time at MTMS. She has always exemplified a wholehearted approach, from coaching school sports teams to attending the Summer Retreat and organizing fun school events with the Student Leadership Team. "At the heart of it, my goal is to build relationships and create impactful moments for the students. I feel a call to love God and others with the gifts I have been given," says McMillan.
In return, she sees her students reciprocate that energy and passion to want to give back and make an impact in the community. "I have always enjoyed when students took the lead and really engaged with their minds, hearts, and hands," says McMillan. She has seen students in her class create connections with local businesses and care homes, like Eden Care, by hosting fundraisers and events in the community.
She is also grateful for what she has learned during her time at MTMS. "Students and families have taught me so much about their culture, and what it looks like to be resilient in the face of hardship. I have learned to be a stronger person and teacher. I have experienced the power of community," she said.
Smartie Party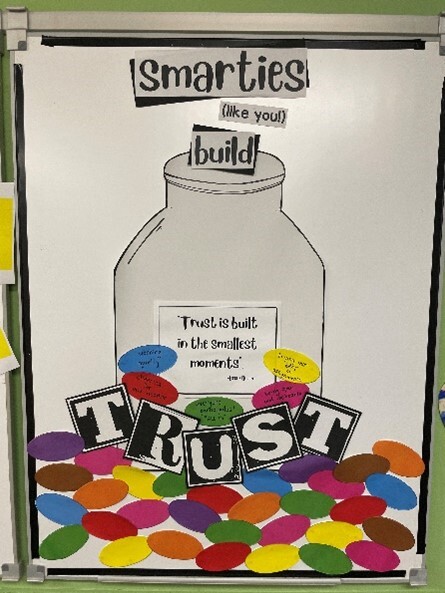 The Smartie Party has become a staple in the Grade 6 classroom over the years. McMillan created the idea while teaching in Hong Kong and brought it back with her when she returned to Canada. When McMillan notices a student going above and beyond or doing a good deed for others, a smartie is put into a jar. Once the jar reaches a certain level, students get to host a Smartie Party. A Smartie Party consists of a fun outing, games, and a special lunch. "I always wanted to make the classroom a place of love, happiness, and joy. I always want to create memorable experiences for the students. When we put a Smartie in the jar, it represents the trust we are building with one another through our actions. It's a reminder for me to stay in a positive mindset as a teacher. The purpose of the party is to build connections and make great memories," said McMillan.
The Next Chapter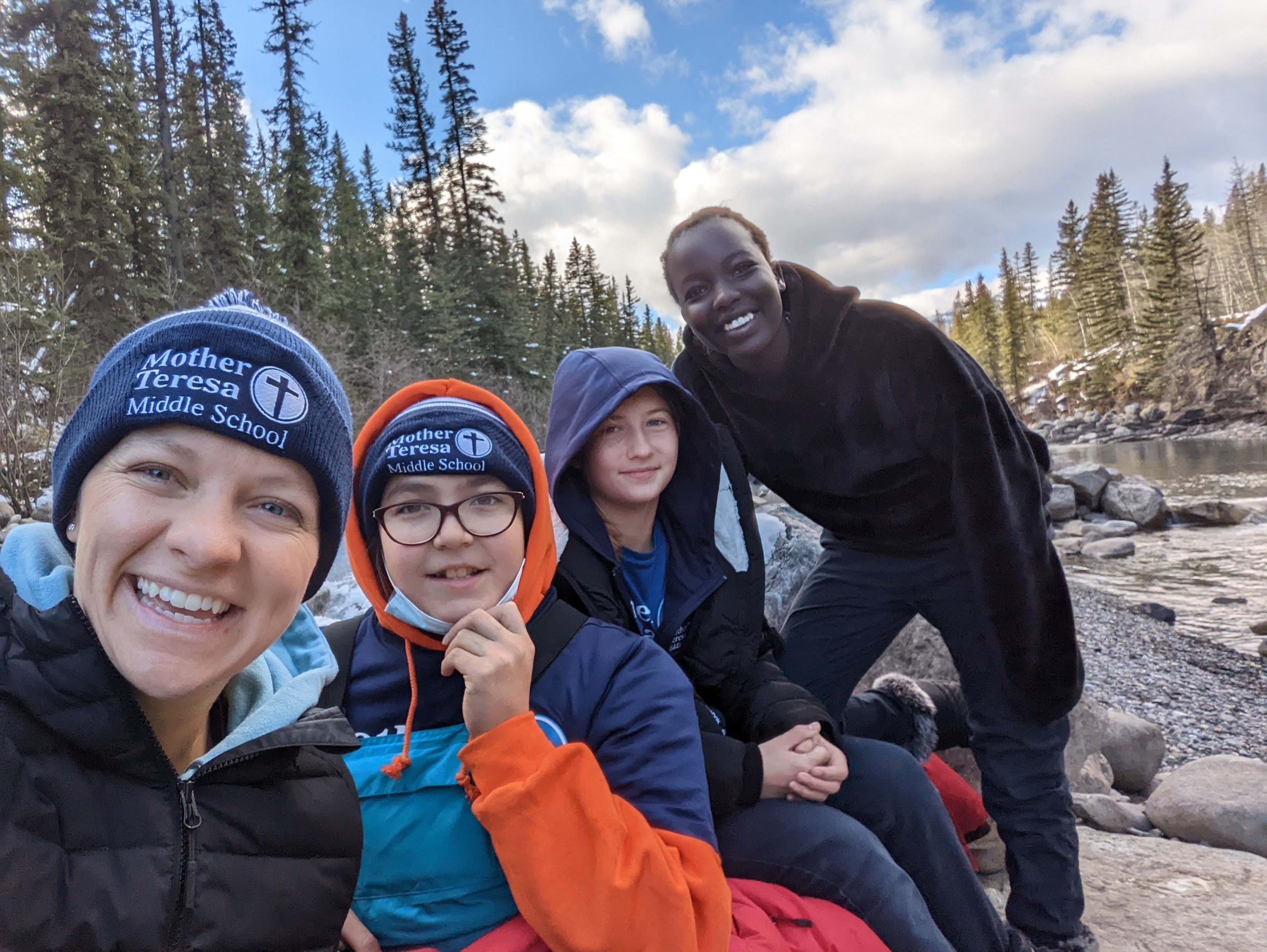 Prior to departing to India in the fall, McMillan will be a director and coach at Roots Sports Camps. McMillan started the summer camps to provide youth with the opportunity to participate in sports while learning important life skills. "I love seeing kids grow their character through sport. Providing those experiences I think is something significant, I want all kids to have these memories," said McMillan.
McMillan has fond memories of her time at MTMS and is looking forward to sharing those experiences in the future. "A lot of the experiences I had at MTMS have become integrated into the person that I am today. It's now my honor to share those experiences and pass on what I have learned during my time here," said McMillan.