HIGHER EDUCATION
---
MTMS's commitment to follow students from grade 6 to the time of employment is a potential 11-plus year commitment. By motivating and equipping more students to graduate high school and pursue higher education, MTMS is giving them the opportunity to leave poverty behind and use their academic learning as a foothold for social and economic change.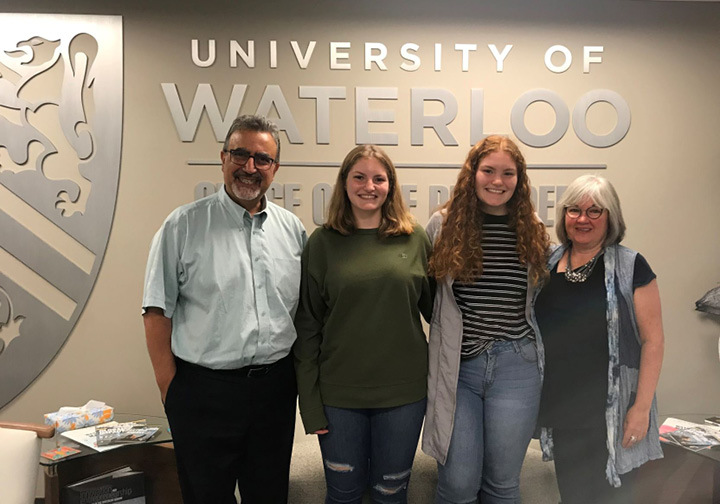 Resources
---
Post-secondary Access
Graduate Support provides high school students in grade 11 and 12 with the necessary tools and knowledge to explore, apply to and matriculate to post-secondary education. Alumni will have the opportunity to work with the College and Careers Coach at MTMS to navigate post-secondary program requirements such as:
Navigate course requirements for chosen program
Support with university campus visits and orientation evenings
Identify programs and schools that are the best match
Provide alumni with application support & associated fees
Support with scholarship recommendations and the application process
Support with First Nations Band funding applications
Guide alumni and families in financial aid/student loan/grant application process
Post-secondary Journey
Graduate Support provides post-secondary students with the necessary resources and support to successfully complete their post-secondary education or explore alternative paths.
Counsel in college course selection and degree planning
Provide social/emotional transition support
Provide mentorship in the cultural and spiritual growth of alumni
Conduct campus visits for academic, social and financial check-ins
Support financial aid renewal, financial aid appeal process and scholarship applications
Connect student to necessary on-campus resources
Serve as an advocate for the student in their journey
Support students in employment searches
Provide networking opportunities with the MTMS community
Career Development
Graduate Support leans on the breadth and generosity of the MTMS Community to support the bright, young men and women who have faced difficult odds and have persevered in the most remarkable ways. The Graduate Support Team provides alumni with the following supports:
Resume review and feedback
Practice and refinement of interview skills
Support of part-time and summer employment search
Partner with organizations to connect our graduates to networking and career opportunities
Provide guidance in the exploration and discernment of possible careers